Social Media marketing is an integral part in today's marketing toolbox to help you to keep your name in front of your potential clients. However, in today's economy, it is important to go beyond social media and use every tool in your marketing toolbox to put and keep your name in front of your current and future customers. Here are some tips on how you can move your marketing forward using traditional marketing methods.
Here are some marketing initiatives that you can put to use immediately to improve your image and move your business to the next level:
Establish branding so that you're memorable and recognized in your community. Choose a color scheme, logo, and business name that looks professional and makes your business stand out from your competitors. Keep the branding consistent throughout all your marketing efforts so that customers can easily identify information that is coming from you.
Unless your company is large enough to have an in-house marketing team that manages your marketing and graphic design, you'll probably need to hire a marketing company to help with your branding needs. You'll also need to pass on any branding details to any team members or companies who help manage your various marketing efforts, including your website, social media, and print media.
Be sure your brochure and printed materials have a consistent look. The placement of your logo should be consistent. If you are working with a graphic designer on a new logo, be sure to secure all versions of your logo design so that you can use it in multiple ways – stacked, horizontal, black and white, one color, full color etc., and also in multiple file formats such as a Vector image (.ai or .eps), jpeg and png so that you don't have to go back to the designer to pay once again to secure it as another version. Most commercial printers will need a Vector file as that can be scaled as small as an imprint on a pen and as large as a banner.
Be sure your employees look professional. If you are a professional business, a polo shirt or shirt with your logo either embroidered or imprinted illustrates that you are particular and that you care about how professional your office looks. This also improves employee morale and allows them to feel part of a team. Happy employees mean happy clients!
If you are a professional office such as a dentist, doctor, or attorney, offer "goodie bags" to clients to reinforce your brand. Goody Bags could include brochures and takeaway items like pens, magnets, notepads, etc. You can give different types of care packages to different clients. Perhaps new clients might get a goody bag containing information about your medical or law practice and what they'll need to know. You can also give care packages to clients who have just been diagnosed with a specific condition or need additional information to help them to solve a problem. Provide information on how to manage that problem or condition.
For a more low cost giveaway, and since no one is sharing pens in the current climate (or, at least, they shouldn't be!), purchase pens imprinted with your logo and contact information on them (suppliers are now wrapping each pen in cellophane). Encourage clients to keep the pen and take it with them. If they love a pen, clients will keep it as a reminder of how to contact your office. Be sure to get the best pen your budget will allow. Promotional products distributors are happy to do the research for you to suggest additional ideas that are within your budget which will help you to attract and retain clients.
Add new services and procedures. For example, the healthcare field is continually developing, and you need to be able to keep up with the latest advancements. Offering new services or procedures will appeal to patients who are looking for the most advance care. In the realm of small business, whenever a new product or service is introduced, business owners normally develop a marketing campaign to introduce the product or service and increase public awareness. Produce a marketing strategy to increase awareness among existing and potential new clients. I work with my clients to develop a one page "Marketing Action" plan with two goals (because it is difficult to focus on more than two) with marketing initiatives planned out as to how they are going to get to those goals. You should consider a marketing strategy planned out for 60, 90 and 120 days and stick consistently to the plan. In marketing, consistency is the key!
Before developing a marketing plan, survey your clients about your new service, product or procedure to discover how much they already know about it. Since you are offering a brand new service, you may find that your clients have never heard of it and don't ask about it or know that they need it. If it's a service or procedure that has been available for a while but it's a service or procedure that is new to you or your business, it's possible that some clients may have seen a TV ad or read about it in a magazine. However, it would help to know if your customers are familiar with it before developing a marketing plan. That will determine how deep you need to go into planning. A simple questionnaire asking whether your customers have heard of this new service. product or procedure will provide you with information on what level of awareness your customers may have.
Direct Mail is not dead! Since many of us aren't getting as much mail in our mailboxes these days, a highly targeted direct mail piece can be worth gold and make a huge impact as long as you use it thoughtfully. The post office conducts a low-cost service called EDDM (Every Door Direct Mail). These are the oversized postcards that sometimes show up in our mailbox. The post office can handle everything from printing the postcard to delivery. Pick several zip codes around your business and have the postcard delivered directly to your potential customer. Another way is to purchase a highly targeted list (for example, people over 50 living in their homes for over 25 years with X amount of income). Design a drip campaign, similar to those that real estate agents produce, to reach your ideal target and entice them to keep the postcard for the next time they need your products or services.
Another way to use direct mail is to send out a "welcome to the business" letter with a "call to action". Also, remember customers on their birthdays and send out birthday cards. There is a service "send out cards" which will do this for you. Plug in your customer's name, address and birthdate and the service will take care of the rest. Appointment reminders for upcoming checkups (auto mechanics, dental or medical practice) can also be sent via direct mail. Use small, personal touches to help you to stand out and make your customers feel welcome.
Marketing your business is not rocket science. To move your business forward to another level, it takes everything you have in your toolkit to grow your business. Social Media marketing is evolving. Content is no longer King. Nowadays, social media marketing is driven by data. Don't put your eggs in one basket! Focus on two or three traditional marketing initiatives, in addition to adding to your social media platforms, and be consistent!
Diane Carson CMC
Promo Xpertz LLC
(636) 458-5241 (ph)
(636) 399-7777 (cell)
www.gopromoxpertz.com

www.linkedin.com/in/dianethepromoexpert
Moving your brand beyond the bland!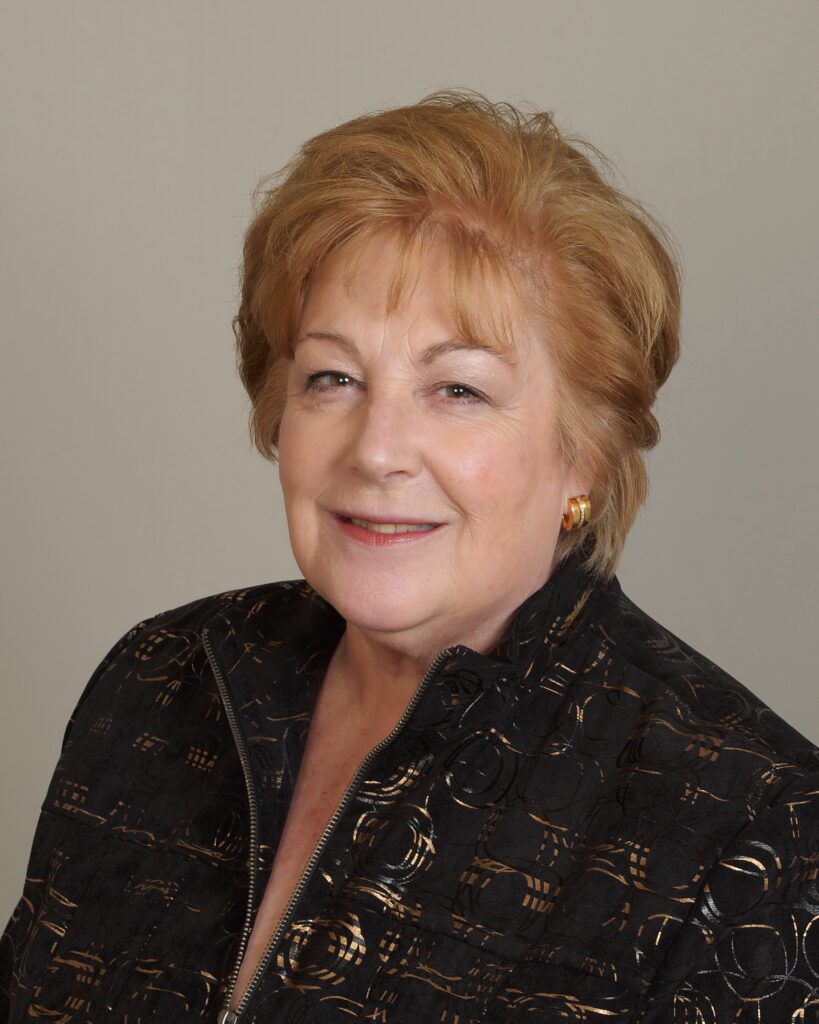 DIANE CARSON
With over 40 years' experience in PR and marketing strategy, Diane has had to keep up with changes in the marketing and communication fields. Social networking has become an integral part of her marketing plan.

From her position years ago as Pro Consul at the British Consulate General in St Louis, arranging speaking, personal appearances and media interviews for personalities such as Prince Charles and Lord Snowden, to Special Events Director for a major department store, (filling in for Frosty the Snowman at Breakfast with Santa if necessary!); and her twenty plus years as owner of a marketing company, Diane has enjoyed every minute of her career, helping small businesses and entrepreneurs to grow in good times and in bad.

As a Certified Marketing Consultant, companies hire Diane to work with them and use her expertise to collaborate and develop creative marketing programs that put and keep their name in front of their current and prospective customers.